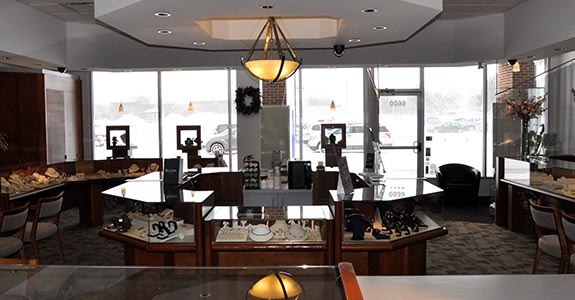 Custom Jewelry Design, Engraving, & More
MB Jewelry Design & Manufacturing LTD is your one-stop jewelry engraving and services shop for all things jewelry and watch repair. We are proud to offer comprehensive jewelry services in Bloomfield Township, MI, including: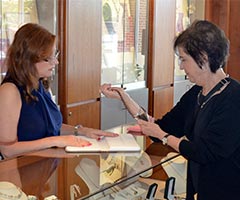 Sales: We carry a vast range of jewelry, including rings, bracelets, watches, necklaces, custom jewelry design, engagement sets, cufflinks and other miscellaneous items from both current retailers and estate evaluations. There's something for everyone in our extensive, high quality showroom.
---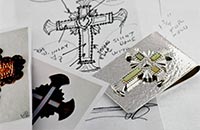 Design: Our design staff utilizes time-honored methods of designing the perfect high quality jewelry piece, all done to your specifications. Bring in your own sketch or work with our custom jewelry design artist to define your unique style. We also offer jewelry engraving!
---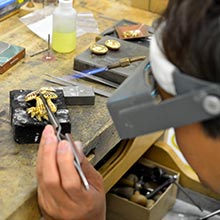 Adjustments: It's very important that jewelry, like clothes, look tailor-made for you and not squeezed on or ready to fall off. Bring in any of your jewelry pieces to have it custom fitted and carefully resized.
---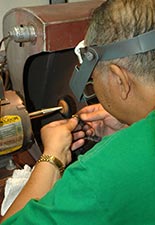 Jewelry Repairs: Disappointed to find your favorite watch broke? Wishing that inherited ring actually fit your finger? Come to us for watch repair and more. We're happy to replace watch batteries, overhaul watches, resize rings, bracelets or eyeglasses, or otherwise repair any piece of jewelry, no matter how small or extensive the job.
---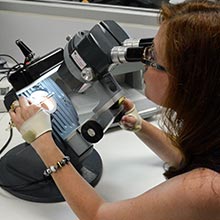 Appraisals: Bring in your men's or women's jewelry for insurance purposes or your antique jewelry for estate collection! Our experts will give you an informed, objective appraisal as to its current and projected value.
---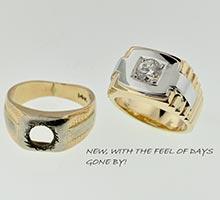 Antique restoration: We offer extensive restorative jewelry repairs or cleaning services for your antique or vintage jewelry items. Whatever its age, your piece will be handled with the utmost care. We'll restore it to its former glory without diminishing its value.
---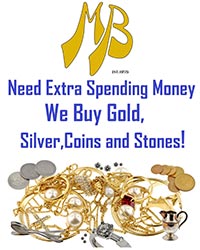 Buying: We're happy to buy your gold, silver, coins, colored stones, estate collections and other miscellaneous items to help them find their new home.
---
Whether you're looking for a unique, custom jewelry design to express your personal style, a buyer for that extensive coin collection or expert jewelry repair in Bloomfield Township, MI, you'll find it at MB Jewelry Design & Manufacturing LTD. Just contact us and call (248) 671-0087 today to get started.